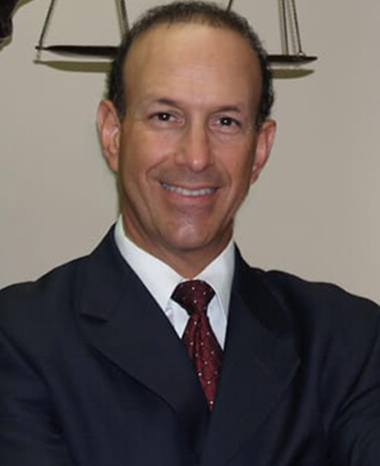 David M. Shaby II
Attorney
David Shaby II has been in private practice since 1981, specializing in business transactions & litigation, severe bodily injury and products liability cases. Mr. Shaby has also handled very complex products liability cases involving major car manufacturers.
David has an extensive knowledge of orthopedic medicine, which helps him significantly in representing his personal injury clients. His personal injury practice has included brain damage cases, spine injuries including paralysis (paraplegic and quadriplegic cases), and amputations.
Mr. Shaby has a number of general domestic and international business clients, whom he represents for the purposes general business advice, business formation, drafting of contracts, buying-selling of assets, lease issues, partnership disputes, medical and dental licensing issues, etc. as well as in general business-related litigation. From 1981 to 1986 Mr. Shaby represented the foreign government of the Dominican Republic as its Vice Consul in Los Angeles.
Over the years Mr. Shaby has developed friends and contacts at the highest levels of local, state, and federal law enforcement. He is very well regarded by his peers and the many jurists who know him as a knowledgeable attorney and a seasoned & aggressive litigator.
Mr. Shaby represents his clients relentlessly and believes the best resolution for most clients' cases is through settlement and believes strongly in the mediation process. He fully understands and believes that a good settlement can only be achieved if the case is prepared as if it were going to trial – so, if the proposed settlement does not meet his clients' needs, Mr. Shaby is always prepared to take the case to trial.
David really cares about his clients and he often jokes that his clients hear from him more than they ever wanted to talk to any lawyer.
David Shaby takes a "hands on"
and personal approach to
every case he takes.
Education
Loyola Law School, Juris Doctorate
Loyola Marymount University, B.S. in Physiological Psychology
Admitted to California Bar – 1981
Community Impact
Judge Pro Tem in the Culver City and Santa Monica Courts; awarded the coveted Los Angeles County "Volunteer of the Year Award".
Board of Directors for Savings and Loans
Board of Director for the Westchester YMCA
President of the Culver/Marina Bar Association
Received the "Top 100 Award" from the Association of American Trial Lawyers in 2018
Getting to Know David Shaby
Fluent in Spanish.
Licensed to practice law in all state and federal courts in California.
Holds a 2nd degree black belt in Kenpo Karate.
Former ski racer and instructor.
Has been a licensed pilot since 1981. Holds an ATP (Airline Transport Pilot) certificate for multi-engine aircraft and a Commercial Certificate for single engine aircraft

Rated to fly jets, single and multi-engine propeller driven airplanes and helicopters.

Served as a reserve police officer with the Culver City Police Department (CCPD); while with Culver City P.D. he acted as their pilot and helped set up an aero division. Mr. Shaby is the recipient of two Special Recognition Awards for his endeavors with C.C.P.D.
Has a wife and two children, a daughter who is a graduate of Harvard Law School and a son who graduated from New York University and is working in commercial real estate.